Refine Search
Price Range
Category
Upholstery
Specials
Size
Style
Dimensions
Loveseats by Stressless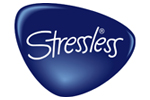 USE CODE "STRESS15" AT CHECKOUT FOR 15% OFF!!
Stressless Recliners, crafted in Norway, present the ultimate comfort solution for any body. Sink in, but remain supported. Fall asleep. Or read. Or watch. Anything in a Stressless feels better. Perfect head and back support is supplied by Stressless' Plus System™; while lounging bliss is delivered via perforated and infused Comfort Zone™ foam. Available in an incredible array of styles and sizes, all with your choice of 100% top-grain leather or other durable upholstery.
There are no items to show. Please, change your search criteria and try again.
Talk with a Service Representative: (888) 770-7632
Looking for a specific size? View All Sizes