Testimonials
Just wanted to let you all know how thrilled we are with our new leather sofa and loveseat from Savvy. The Savvy brand is great! The leather is soft ad beautiful, and so far has held up to our family of 6 without a hitch.
San Diego, CA
Furniture Buying Guide
Category

At Savvy Home, we pride ourselves on helping you get the furniture you want, by offering a vast combination of styles, sizes, and designer upholsteries. Our products fall within one of four main categories: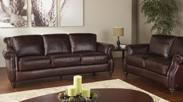 Living Room–The greatest combo of selection and value, our Living Room pieces offer a
place for all your family and friends to come together for enjoyment.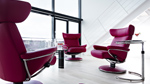 Reclining–The ultimate comfort category--who doesn't love to recline like royalty? We offer much
more than traditional recliners, our reclining furniture is available in all sizes, from chair to sofa--and even
reclining sectionals.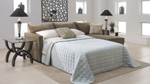 Sleeper Sofas–Dual-purpose furniture has never been so comfortable or looked so good. At Savvy
Home, you will find the greatest collection of sleeper sofas.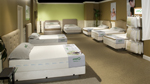 Bedroom–At this time, our bedroom category is stocked with Enso Sleep Systems mattresses.
Keep an eye out as this category grows to include bedroom sets, and additional wooden furniture.



Size

In your seach for the perfect addition to your space, size must be considered. All of our products are separated into size categories (such as Loveseat or Chaise Sectional). Still, products from any of these size groups can have widely varying dimensions. Take a look at the table below to get a sense of where your needs fall.
Dimensions for each size group, by product line (total length)
Style

Style is definitely in the eye of the beholder. Once you narrow down a line and size, you can quickly browse photos of all the available products. We have added "style tags" to help sort out some common top priorities quickly and easily. On the left side of our pages you will notice our Furniture Finder. Under the Style tab, you are able to select characteristics that apply to your dream furniture. Keep a traditional home? Modern? Love the soft comfort of a pillow-back cushion? Or maybe nailheads are the added touch you are looking for. Pick from these tags and many more with the Style tag drop-down.


Price

We understand the importance of value, and know that price will be factored into most buying decisions. We truly believe all of our products present terrific value. Perhaps our two best-priced lines, in general, are our custom Savvy Sofas brand, and our Natuzzi products. Don't forget to check out all of our furniture on sale. Also, keep in mind our Price Match Guarantee on all our products--if you see any of our products for less, anywhere--let us know and we will meet that price, and beat our competitors on service!


Upholstery

Almost all of our products can be customized in our Savvy Home Design Center. Savvy Home thrives on providing our clients with all the available options for the model they choose. We are so pleased to provide a terrific selection of designer fabrics and top-grain leathers on each of our products. All available leathers are top-grain aniline-dyed hides.

We have developed an upholstery tag system which will help you identify the top characteristics of any particular cover you are considering.

The tags to look out for (aside from color tags) are:
Durable (Fabric)--Often reserved for microfibers or other 100% polyester covers, these are the easiest fabrics to clean.
Weaves (Fabric)--Our woven fabrics provide a textured dimension to your brand new furniture.
Extremely Soft (Leather)--Often the rarest hides, these leathers provide the most supple hand.
Extremely Durable (Leather)--Impervious to spills and stains and extremely easy to clean.
Natural Finish (Leather)--Hides with varying color streaks and/or natural range marks.
Uniform Color (Leather)--Leather dyed thoroughly to create even color across the hide.

Upgrades and Additional Options

The highlight of our Design Center is definitely "BODY" where you will be able to select from a vast array of upholsteries, and see a digital representation of your furniture in any cover. After you select your body, there are still upgrades and additional options to choose from, if you wish. Some of the additional options for our furniture are as follows (please keep in mind that not all styles offer all upgrades or options):
Pillow Customization
Piping Customization
Down-Blend Cushions
Extra-Firm Cushions
4 Mattress Options
Wood Finish Foot Options
Upholstery Protection Warranty and Care Kit
Power Reclining